October 22
Toyota hiace parts arriving daily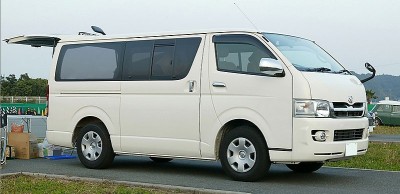 Toyota Hiace Parts in stock now
We sell Toyota Hiace radiators, Toyota hiace seatbelts, Toyota Hiace alternators, Hiace engines, Hiace gearboxes, and we stock both petrol and diesel Hiace parts and engines for you. Due to a few driver errors we also sell Hiace doors and panels such as the front panels and side panels.
The Toyota Hiace was first released in the late 60′s for transporting goods that did not require a large truck. From the moment the Toyota Hiace was created it was popular with trades people and with companies who transported small numbers of people such as rest homes.
Today the Toyota Hiace is still a very popular vehicle and out sells most other brands in the medium sized commercial van market.  It is  reliable and will go and go for many years if maintained well.
However as a Hiace owner you will require parts from time to time and Toyotaz Galore has a wonderful range of Toyota Hiace parts in our two Toyota Wrecking yards here in Auckland.
The Toyota Hiace is also very popular with courier drivers in this country due to the rugged reliability and the availability of cheap Hiace parts. The carrying room in the van makes it ideal to be loaded up with cartons and parcels all on their way to their new owners and this is where the Hiace comes into its own. Easy access via the sliding doors on both side , and easy access for the driver to get the parcels easily means Toyota Hiace van is still the market leader.
We also have a very strong range of Light ace parts which is the baby brother of the Hiace. You can see more about the Toyota Lightace here
Toyota Hiace parts in stock now  for all Hiace models  from 1989 to 2004. Here is the Hiace parts list :
HIACE LH100 89-04
HIACE KD/TRH 200 – 229 04
HIACE LH/YH50/60 83-89
More on Toyotas here
---