October 22
New Toyota Camry parts arriving
Auckland Camry Parts. servcing New Zealand wide.
At Toyotaz Galore we wreck around 50 Toyota motor cars most weeks which means you can buy a great range of new and used Toyota parts from our yard at Glenfield and Avondale in Auckland . We also ship Toyota parts all over New Zealand and overseas. Toyotaz Galore import new Toyota parts such as radiators, seat belts, Toyota headlights, side lights, brakes, indicator lights and much more which gives you the choice of new or used when purchasing.
Out Toyota radiators (stocked in Auckland) are also very well priced and we hold stock for most makes and models of Toyota cars.
We also import new and used headlights and tail lights. here is an example of some of the new headlights we have in stock. For more details contact one of our Auckland sales team.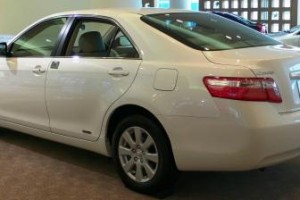 Toyota Camry Parts
We have just wrecked 5 Toyota Camry cars for parts and these Toyota Camry vehicles can be viewed at our large commercial yard at Glenfield. The Toytoa Camry is similar to the other popular models of Toyotas as in there are still many thousands of old toyota Camrys on the road all requiring parts. The Camry are very reliable and parts that we tend to sell alot of are Toyota camry Radiators, Toyota Camry doors, Toyota Camry front ends and diffs, plus camry alternators and radiators. We also import new Toyota Camry parts such as Camry Headlights and Seat belts plus the brake pads and discs where possible. We have new and used Camry parts arriving most days and our full range of camrys are liste don our search engine beside thise posting.
Toyota Hilux and Toyota Landcruiser parts are widely available from us for most years and most models We also import new Hilux and landcruiser parts plus Camry, Corolla, Hiace, toyota hilux surf parts, and all other makes and models of Toyota.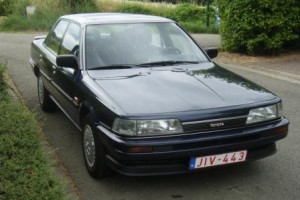 Old Toyota Camry
The Toyota Camry first came onto the market in 1982 and was popular as a commercial travellers vehicle due to the economy of the 4 cylinder engine and the roomy feel and nice drive experience. The camry became very popular very quickly and is still a lead seller for Toyota. They have jsut released a Hybrid camry which is proving to be popular also. The V6 Camry version came out in the 90′s and was a great car. There are still many v6 Camrys on the road with that powerful 3 litre motor which we hold parts for.
By buying a spare part you can enter the draw for our 2012 Bathurst Competition where 2 people can go to the V8 supercars on October 4th to the 7th 2012. More details here
Some popular makes and models of Toyota parts include Toyota Estima, Toyota Landcrusier, Toyota Prado, Toyota Corolla, Toyota Hiace, Hilux, Camry, Crown, and most makes and models.
You can use our search engine on our home page to search for the make and model of your Toyota vehicle for all Toyota Camry Model:
Camry 1990 – 1994
Camry 1994 – 1998
Camry 1999 – 2001
Camry 2001 – 2005
Camry 2006 -ACV40
Camry SV20
CAMRY AVV50
CAMRY/ SCEPTER SXV10
CAMRY SV30
CAMRY SV40
CAMRY/GRACIA SXV20
CAMRY ACV30
CAMRY AURION ACV40 -45
What You Should Know About Toyota Camrys
If you are looking to buy a car, new or used, a Toyota Camry is a good choice. Not only is it stylish, sporty and stable, it has enough room for family. There are several other advantages that come with owning a Camry.
1. It is easy to get Toyota Camry parts and they are also cheap. Look in your area for a legitimate Toyota dealer and they will supply you with all the replacement parts that you need for your Camry. It is important that you work with a legitimate dealer; fake parts will destroy your car and you will end up spending more in the long run.
2. Toyota Camrys are cheap to service and the parts are easy to get. As with most Toyota cars, the company makes sure that they create cars that will not be expensive to take care of. Again, you should make sure that your car is serviced by a Toyota dealer; they are familiar with their cars and they know exactly how to give the kind of service that is required.
3. Toyota Camrys come with an engine that is created for optimum performance at very low running costs. The amount of money that you spend on fuel is low compared to the amount you would spend if you bought a different car.
4. You get a warranty that helps you to take care of unexpected costs. Should anything go wrong, be it with Camry parts or the engine, your dealer will fix the problem for free.
5. You will get a great resale value. So long as you have made sure that you service your car regularly and use genuine Toyota Camry parts, you don't have to worry about losing money should you decide to resell. You can also ask your dealer for a trade-in so that you reduce the amount of money that you have to pay upfront.
6. Camrys are also low on noise and they are easy to operate. This means that they are a great choice for first time drivers and those whose driving skills are not very good, like the elderly. The buttons on the dashboard are laid out in such a way that they are easy to read and they are not confusing. You also get a blind-spot feature that monitors both sides of your car and warns you when another driver is too close and you cannot see them from your side mirrors.
All said and done, Toyota Camry is an excellent choice of car; you pay less for Camry parts and service is easy and cheap.
---